(THE 12 PRINCIPLES OF HIGHLY SUCCESSFUL LEADERS)
PRINCIPLE 5: LIVE THE GOLDEN RULE
The spirit of the Golden Rule is to treat others as you would like to be treated.

The Golden Rule is related to the law of the harvest: you reap what you sow.
4 SIGNIFICANT WAYS TO APPLY THE GOLDEN RULE
1. Use the power of kindness
A mindset pf serving others
Going out of your way to help and empathize with those in need
Ability to inspire others to pass on acts of kindness
2. Be caring and give service to others
Astonish the customers with immediate and extraordinary service
3. Put others first – and take them all the way home
Small acts of kindness result in significant deposits that can pay huge dividends overtime
4. Four powerful tips to live the Golden Rule
Tip1: carry a shield of love
Always say 'I love you and I forgive you'
Make an effort to love someone, even when the person has been mean or rude
Stay in control of your emotion
Tip 2: empathize with others
Be attune to the people around you
Tip 3: be compassionate with others
Offer compassion instead of judgment
Tip 4: celebrate differences and avoid prejudice
Look at people as with unique skills, talents and abilities you can learn from
People will forget what you said,
People will forget what you did,
But people will never forget how you make them feel.
(Maya Angelou, Poet and writer)
PRINCIPLE 6: BUILD AND MAINTAIN TRUST
Trust takes a long time to build.

Trust between 2 people can make their relationship withstand challenges.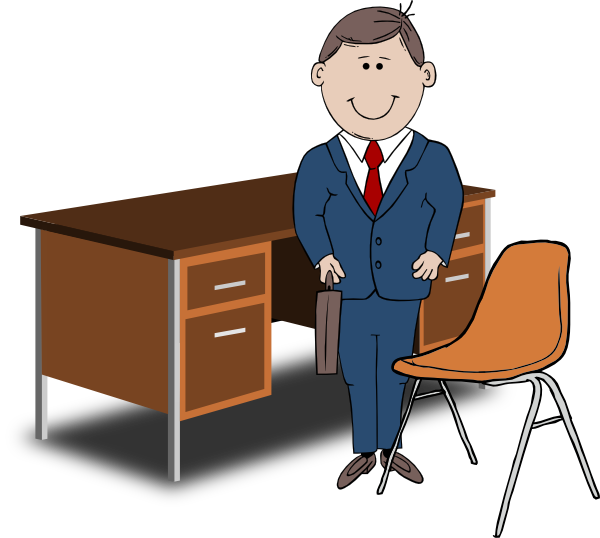 3 SPECIFIC THINGS TO BUILD AND MAINTAIN TRUST
1. Evaluate trust in your relationship
Build high level of trust with consistent, deliberate, and thoughtful actions
2. Build and maintain trust through your actions
Do high quality work and finish it on schedule
Be consistent so that others will see you as reliable
Have a reputation of following through on what you say
Be open in communicating commitments
Be willing to have your performance measured
Communicate your intentions and motives so that your actions are transparent
Give trust: you get what you give
Opportunities for growth and progress come to those who are trusted
Trust creates greater self-confidence.
A culture of listening, understanding of ideas and feedback from others are the characteristics of high-trust relationships.
3 powerful ways to build trust and enhance relationships
i. increase customer 'touches' – the more personal the better.
ii. reach out to your team – write notes to employees thanking them for their sacrifice and hard work; praise employees; express appreciation for their contribution.
iii. find something in common when talking with clients or customers – take time to connect on personal level; establish common ground or shared interest.
Consistently delivering results
Returning phone calls or emails on timely basis
Doing what you say you'll do
Get to know other people well enough to understand what motivated and inspires them.
4. learn the stories of those around you
Build trust by getting to know the people who are involved in your business dealings.
Build a rapport on shared experiences and mutual understanding
4 game changer to build/bond trust
Take time to get to know people around you
Tale a few minutes to listen and learn about their backgrounds
Discover new commonalities
Trust is a commitment to:

be dependable
Give and receive feedback
Make and keep psychological agreements
PRINCIPLE 7: BE AN EFFECTIVE COMMUNICATOR
Being a great listener is a rare quality and one that takes considerable effort.

Clear communication that flows both ways are critical.

Better communication always begins with listening to others.

How you listen to others says a great deal about your character
The greatest mistake we humans make in our relationships:
We listen half, understand a quarter,
Think zero, and react double
4 STEPS TO BECOMING MORE EFFECTIVE COMMUNICATORS AND BETTER LISTENER
1. Be a highly effective communicator
Listen with empathy (understanding the emotions that are being expressed as well as the word that are being said).
The keys to becoming a highly effective communicator:
i. look the person in the eye
ii. don't worry about what you are going to say next
iii. pay attention to body language
iv. repeat back and check for understanding
2. Avoid communication roadblocks
3. Master the art of feedback
There's a wealth of information in feedback
Monitor and control your feelings in your communication and your actions
Control; how you act and communicate
Replace wrath with patience
Focusing on listening and understanding
PRINCIPLE 8: INNOVATE THROUGH IMAGINATION
The human imagination is capable of producing endless opportunities and possibilities.

Ordinary people accomplish extraordinary things when they unleash their imaginations.
4 SECRETS OF FIRING IMAGINATION
1. Be curios and ask the right questions
Curiosity is a pathway to imagination because it creates questions in the mind
Highly successful people fire-up their imaginations with an insatiable desire to understand how things work
2. Create a brainstorm of possibilities
Tapping the mental energies of a group in order to trigger imagination
3. Walk away and let your subconscious do the work
There is power in writing because it combines the mind and the body
The act of writing opens up entire new vitas, views, and majestic scenery
Writing connects you to your inner mind
Putting words on paper opens up the creative mind to fresh approaches and perspectives
Imagination is one of the greatest gifts.

Progress begins with and depends upon the use of imagination.